Our products
A whole range of effective, innovative and user-friendly products
Comwatt Power - A self-consumption kit
The kit is a necessary addition to your photovoltaic set-up
With photovoltaic panels, this innovative patented solution allows you to measure your devices' electrical consumption and to remotely control them to use your locally-produced electricity to the maximum and to reduce your use of the public grid.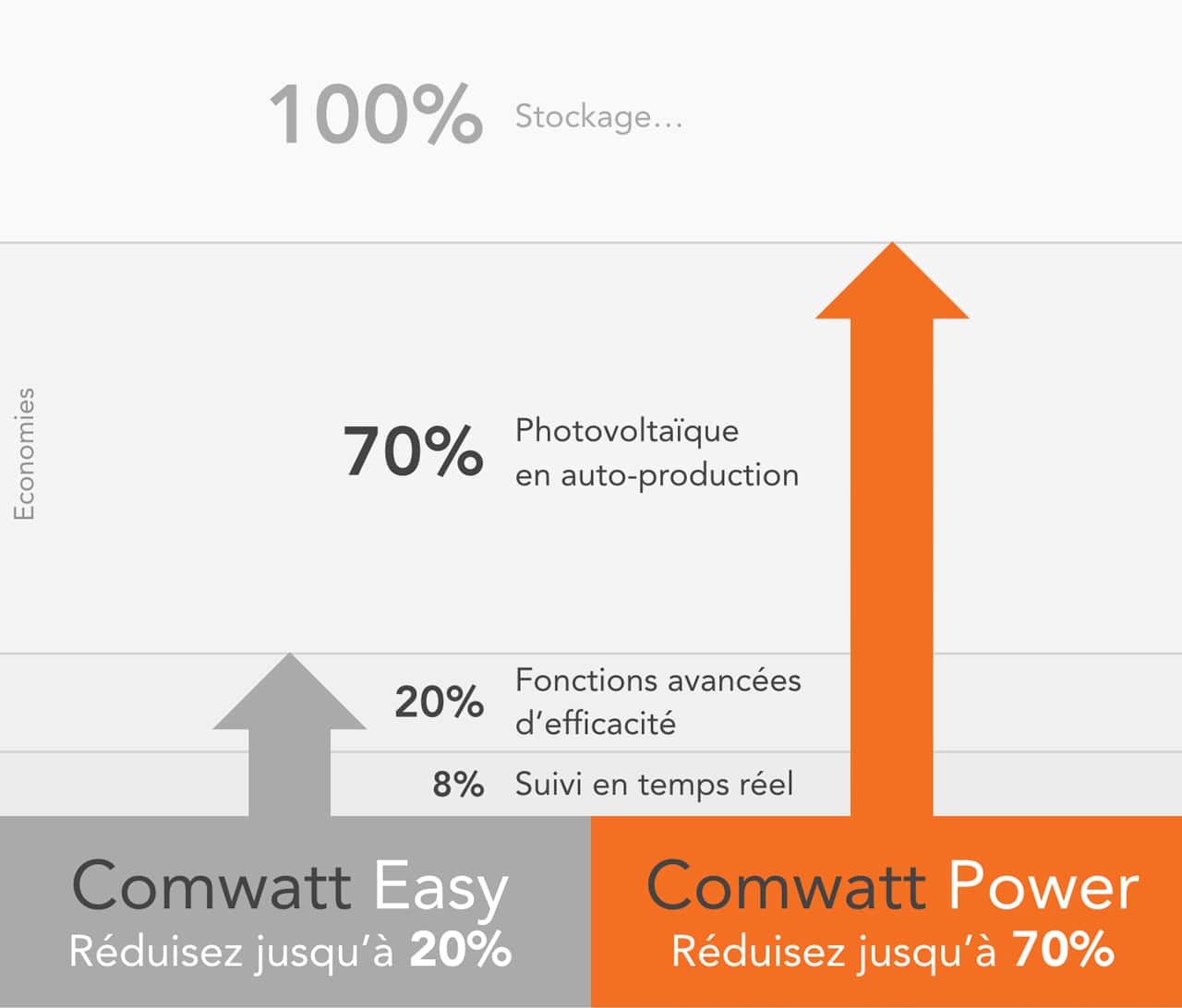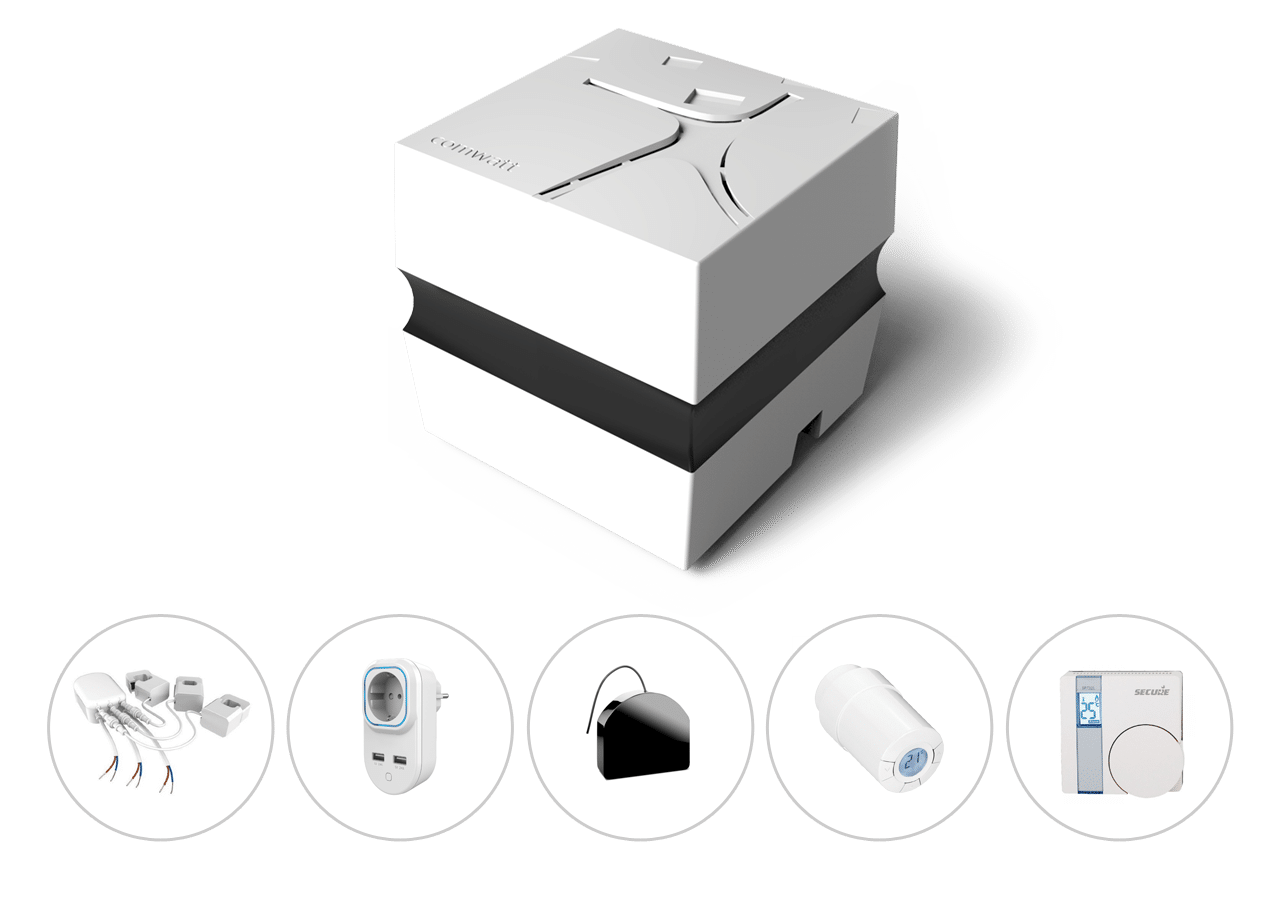 Comwatt Easy - A kit dedicated to efficient energy use
A kit dedicated at 100% to energy savings
Without any photovoltaic panels, this kit which is connected to your electrical devices allows you to measure their electricity consumption and to remotely control them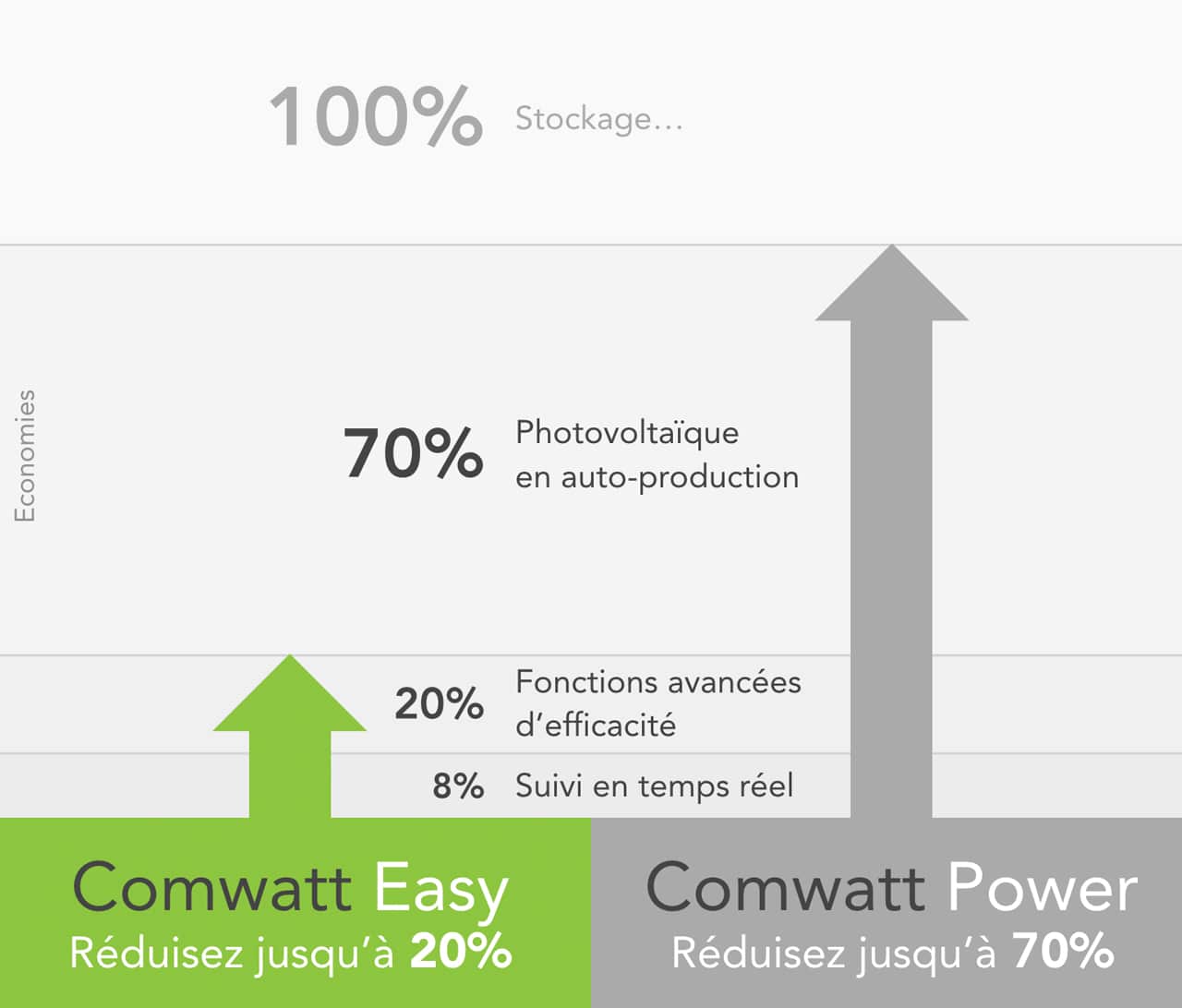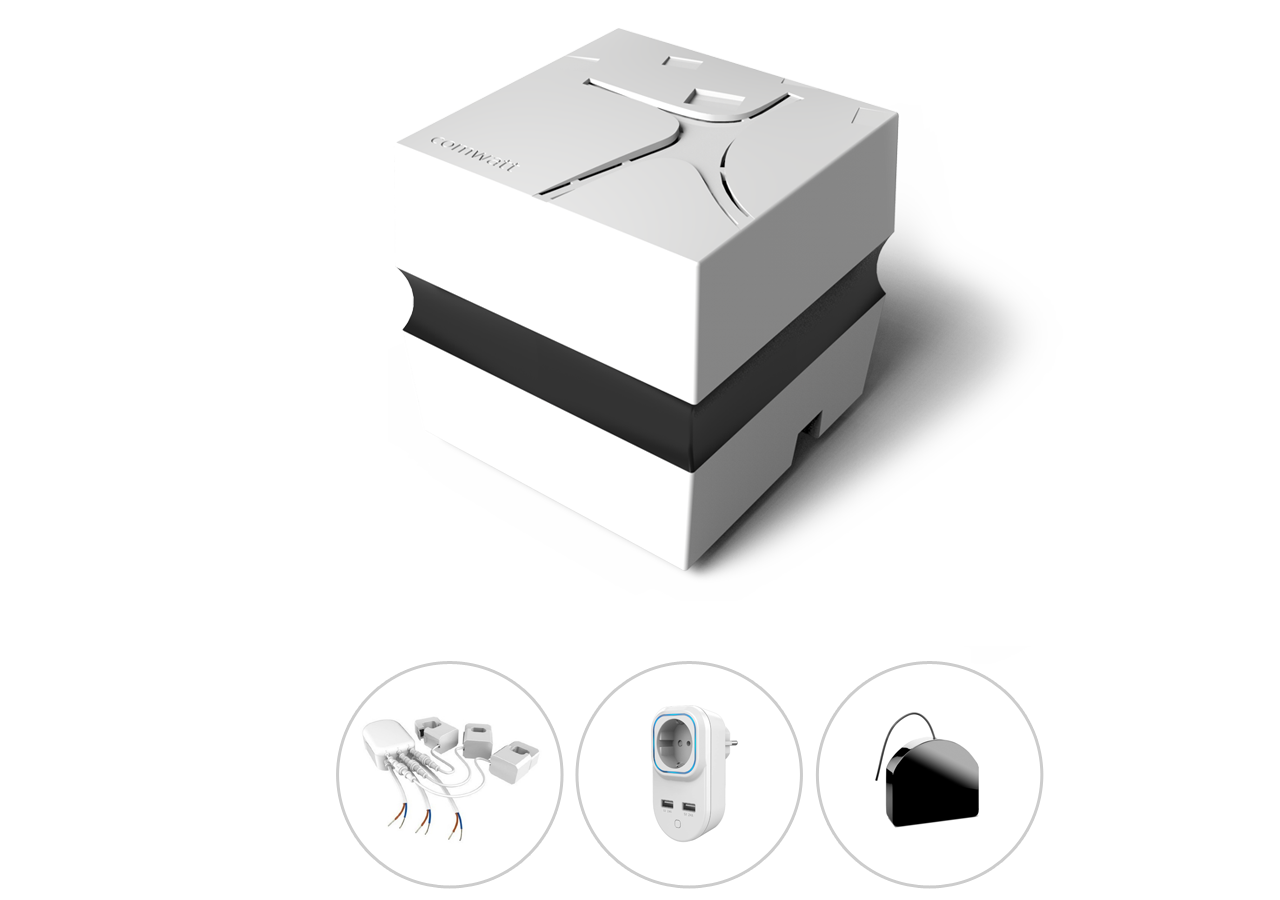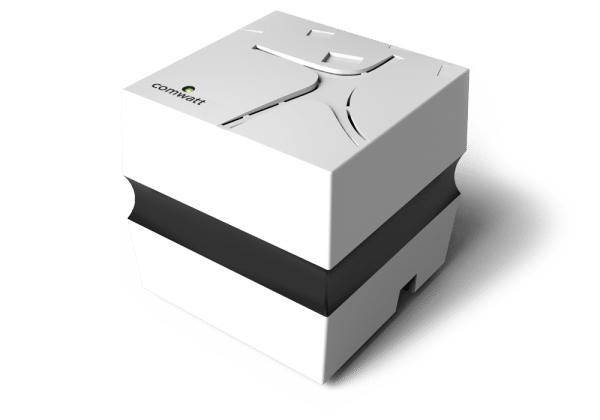 Control and management box of electrical consumtion
This module is at the heart of your self-consumption set-up. It allows you to regulate the heating system and your electrical devices depending on your solar production.
An easy, automatic installation
Optimized self-configuration depending on the type of box you get
Management of the devices according to your automatic or manual programming
A 15-year equipment warranty
Designed, developed and assembled in France
Current clamps
These clamps measure energy consumption and solar production at your electrical cabinet.
2 to 3 current clamps depending on their type
Adapted to a single-phase or three-phase installation
With a 2-year warranty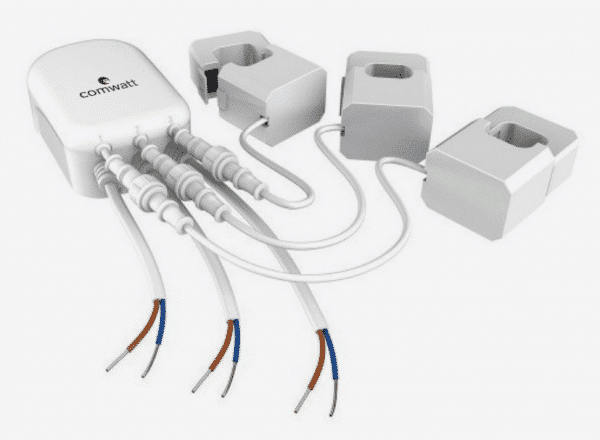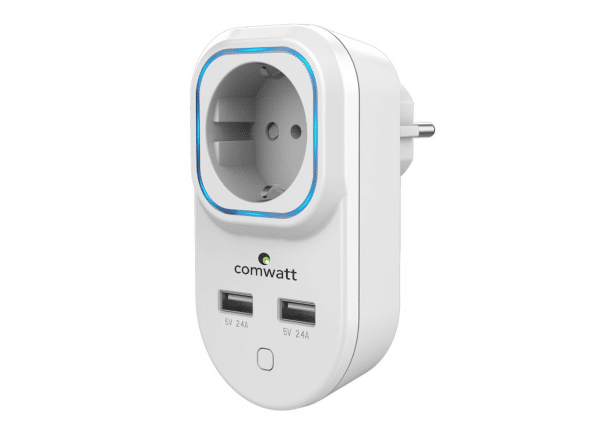 Smart plugs
Smart plugs can measure your devices' consumption and turn them on and off. They allow the Comwatt system to collect data concerning the devices' power usage.
Z-Wave+ technology, which does not require extra cables
Maximum power allowed up to 2500W max
A 2-year warranty
An integrated measure and management module
This integrated module can measure and manage your devices with no plugs, such as electric heating, air conditioning, ovens and boilers.
Real-time measure of energy use up to 2300W
Z-Wave+ technology
On and off function
2-year warranty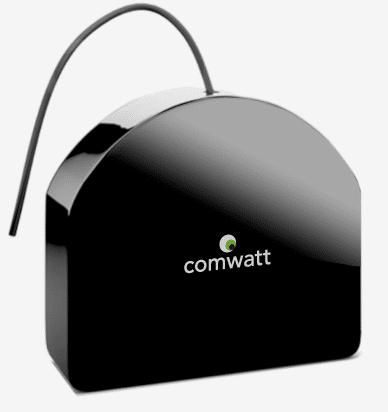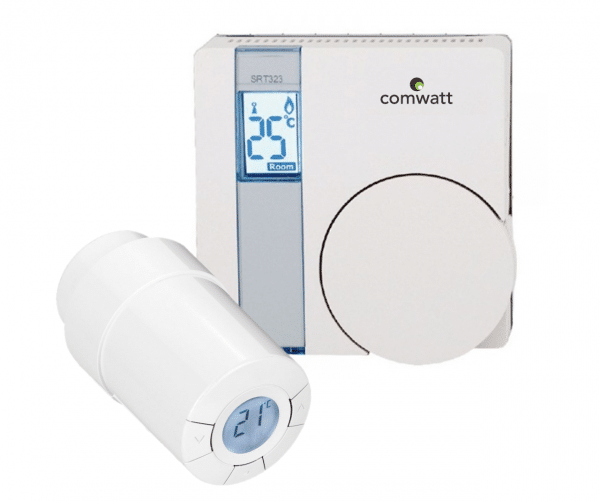 Module to manage the heating system
Comwatt offers a complete solution to manage your heating system, allowing you to lower your electricity bill while maintaining your level of comfort.
Option with a connected thermostat and a thermostatic valve
Z-Wave+ technology
A 2-year warranty
Get your personalized, free-of-commitment simulation in just 1 minute